13 February 2015 | updated 21 January 2017
Exeter, California, is my hometown where I grew up from third grade at Lincoln School with Miss Crane through graduation with the class of 1988 at Exeter Union High School. It is good to be back. As someone who has a fondness for vintage packaging, I have created a desktop wallpaper that features Exeter's old citrus crate labels. It is free to download and use as your desktop background image.
by Robert Perry
---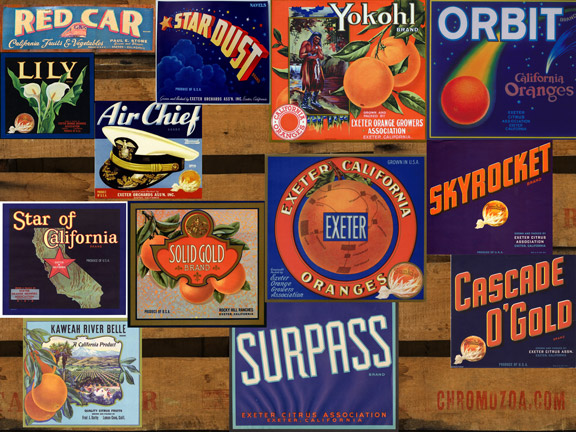 Select and download the wallpaper sized for your monitor's resolution:
1024 x 768 | 1280 x 800 | 1600 x 1200 | 1680 x 1050 | 1920 x 1200 | 2560 x 1440
When the image appears in your browser, right click on it and save it to your desktop pictures folder, or if an option, simply choose Set as Desktop Background.
My free calendar desktop wallpaper for Valentine's Day is also available, if you are interested.
---